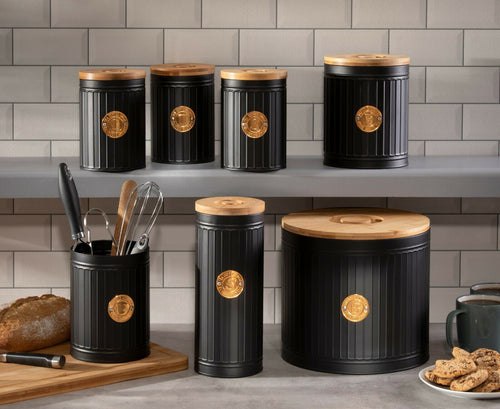 Kitchen Organization That Will Fire-Up Your Daily Cooking Game
Kitchen Organization That Will Fire-Up Your Daily Cooking Game
Kitchens can be one of the most challenging areas to organize because they are quite often the central hub of the home. Not only is it where we cook meals but it is also often where mail, backpacks, schoolwork, keys and anything else that we drag in the door with us often ends up. So not only do you need to worry about organizing everything in those kitchen cupboards but you also need to worry about all of the other "stuff" that collects in the kitchen. So how do you get this kitchen organization project under control? Here are a few kitchen organization tips that can help.
Start Small
Since getting the kitchen organized is one of the biggest organizational challenges in your home, start with a small area that is going to have the biggest impact on how you live. This can be a stumbling block for many people so let me explain what I mean by this. If the part of your kitchen that drives you crazy is the table or counter where all of the mail, schoolwork, etc gets dumped, then focus your kitchen organizing efforts on that area first. If this is the area of the kitchen that you are going to organize first, then also make sure that this area of your kitchen stays organized before you move onto something else.
Because it is not just about getting your kitchen organized one time, it is about keeping your kitchen organized. That is where the real challenge lies. So if you just organize the paper that comes into your kitchen one day but by the next day it is already a mess again, you have not really accomplished anything. One of the most helpful kitchen organization tips I can give you is to keep working with organizing one area of your kitchen until it stays organized. Do not move on to another area until the one that you are working with has stayed organized for at least a week.
Too Much Stuff
As with any other home organization project, getting your kitchen organized means getting rid of the things you no longer use and the things that are unsafe for you to use. So if you can't remember the last time that you used that dust-covered appliance in your cupboard or if you can't even remember what it does, it is time to get rid of it. Look at every pot, pan, dish and utensil in that kitchen and make a note of when you used it last. You need to get rid of it if it is not something that you use frequently. The only exception to this is anything that you use seasonally.
The other important thing that you need to look at as you do your kitchen organization is all of your canned goods, spices and packaged foods. This is an important kitchen organization tip because if it is expired, you need to throw it away. If you do not use it or like it, throw it away or donate it to your local food shelf. This is especially true of spices. We tend to gather and collect spices that we never use.
Counter Space is Not Storage Space
When you organize your kitchen, keep stuff off of your counters. It will make your kitchen look and feel cleaner. The kitchen counter in your home is not another cupboard so don't act like it is one. Keep appliances that you do not use on a daily basis off of your counters. This is more of a diet tip than a kitchen organization tip but also keep food, especially snacks, off of your counters. It will help to keep you from snacking.